Hospitality, hotels,
and industrial laundries
Arriving at the hotel and finding high-quality linen and accessories make guests immediately understand that they have chosen the right place.
That's why it is essential for hotels, bed & breakfast, and industrial laundries to ensure the best lines of bath and bed linen, tableclothed, and accessories for relaxing.
Receive our catalogue
Enter your email to receive our catalogue.
Linen for hotels, resorts,
hotels and B&B
Emmebiesse is specialized in selling hotel and B&B linen, but this doesn't mean that it does so following the large-scale logic. The textile supplies for hotels, in fact, in Emmebiesse, are always customizable and manufactured according to the standards of Italian tailoring linen.
Only the best quality fabrics can become sheets, towels, or tablecloths for accommodation facilities or guest laundries, and attention to detail is always at the forefront.
---
Sheets and equipment for hotels
Lenzuola e federe per hotel e B&B in diversi tipi di tele, oltre a pantofole per hotel e accappatoi di cortesia s
The gift that your guests can find on their arrival is the bed linen and pillowcases for hotels and B&B in different types of canvas, hotel slippers, and courtesy bathrobes.
Dream nights, wrapped in sheets made with the best fabrics and the highest sartorial standards, will be decisive for your following five-star review.
Wholesale Hotel Bathroom Towels
The relaxation given by the bathroom of a hotel must be of the highest level. That's why the hotel bathroom sets must include face wipes, towels, curtains, and carpets, all made with the best sponges and the most elegant patterns: just like those designed and supplied by Emmebiesse.
Our supplies have always been sought after and provide maximum customization if required.
Tutto il tovagliato per il tuo ristorante
L'accoglienza degli ospiti che ricercano un'esperienza esclusiva in hotel, passa anche attraverso la biancheria per il ristorante. Tovaglie per il tuo ristorante, per il tuo bar interno o per il tuo family hotel sono tutto ciò che Emmebiesse ti offre per aiutarti a rendere ospitali e rassicuranti gli spazi riservati al servizio dei pasti nella tua struttura ricettiva.
Se hai un B&B, prova ad immaginare la tua colazione gourmet servita su una splendida tovaglia bianca in cotone con bellissimi ricami e dettagli sartoriali: da Emmebiesse c'è!
All the tablecloths for your restaurant
The welcome guests looking for an exclusive experience in the hotel also pass through the linen for the restaurant. Tablecloths for your restaurant, your in-house bar, or your family hotel are all that Emmebiesse offers you to help you make hospitable and reassuring the spaces reserved for serving meals in your hotel.
If you have a B&B, try to imagine your gourmet breakfast served on a beautiful white cotton tablecloth with beautiful embroidery and sartorial details: at Emmebiesse, there is what you're looking for!
Indoor wellness linen
For hotels & Spas, and resorts with an in-house wellness center, Emmebiesse creates unique pieces of Spa bathrobes, suitable for her, but also him, that your guests can wear in your room and the common areas dedicated to relaxation. The result? Happy customers and wellness spaces tidied and in perfect chromatic harmony!
Supplies for industrial laundries
For hotels & Spas, and resorts with an in-house wellness center, Emmebiesse creates unique pieces of Our items of hotel linen become products for industrial laundries that take care of renting the same accommodation facilities.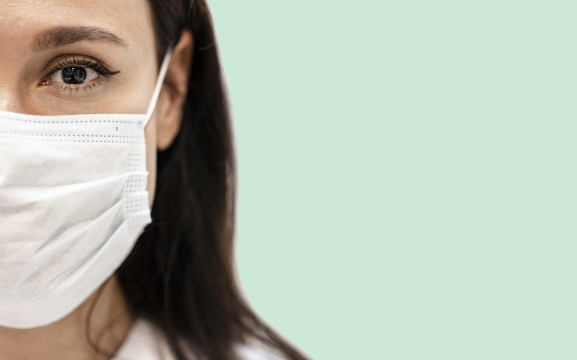 NEW
Medical devices and devices of individual protection