Linens, lingerie, clothing
The luxury of comfort, in the pool, by the sea, office, SPA, or bathroom. Two brands designed for women who love perfection and elegance but don't give up on feeling cuddled in every moment of the day: Luna di Giorno, with its collections of bath linen, bathrobes, and swimwear; and Caterina D., who accompanies women in their days between work and social life, ensuring comfort and care for every aesthetic detail.
Women's homewear and luxury linens
Luna di Giorno
The Luna di Giorno line represents a style that sees a woman always confident: at home while relaxing, or in the intimacy of a hotel and spa, during a day at the beach or an afternoon by the pool. Whatever the situation in which they are flaunted, Luna di Giorno garments and tailored linen sets always come in coordinated solutions.
---
The best cotton terry toweling bathrobes and matching accessories
Luxury bath linen was created to give women a constant feeling of well-being. Quality, perfect fit, and a refined design, with elegant sartorial details, make every Luna di Giorno bathrobe an inseparable companion of the woman who loves to live every moment of well-being fully. Women's terry toweling bathrobes are always combined with turban hair, perfectly coordinated and embellished with sartorial details of the highest level.
SPA and fashion accessories for women
Bathrobes, towels, sundecks, sarongs, beauty cases, and beach bags are the inevitable accessories for the woman who wants to be herself, in all her style, even on a day under the umbrella or during a pool party. The Luna di Giorno beach sets are perfect for going to the beach dressed and equipped in a combined and practical way.
Luxury handcrafted bath linen
Cotton toweling towels and bath towels are the essential components to have a perfectly cozy bathroom for you and your guests.
All bathroom sets are made according to the most refined sartorial techniques, using the best Italian sponges and putting the details of elegance first.
Women's clothing: comfortable and trendy with Caterina D.
In casa come al laThe woman who dresses Caterina D. always feels beautiful, comfortable, and all right, at any time of the day.
Women's suits elegant and comfortable
Abiti, tute, felpe, maglie e leggins sono l'ideale per riscaldare i pomeriggi trascorsi nel relax di casa. Calde,
Dresses, suits, sweatshirts, shirts, and leggings are ideal for warming up the afternoons spent relaxing at home because they are warm, comfortable, but never casual.
Women who choose Caterina D. clothing to stay home can continue to wear it for a commission or an informal appointment without worrying about changing looks.
Formal but comfortable clothing for women
Women's days, between work, home and family, are already stressful enough to give up on comfortable clothes.
The look signed by Caterina D. always guarantees style, formality, and elegance, ensuring excellent comfort and fit, thanks to the choice of natural and soft fabrics and the design of models with a great fit. A woman can be free to run to pick up the children after a day at the office wearing the same dress that assured formality and elegance during a meeting. She can also feel fresh for a happy hour with a friend after an afternoon full of shopping. The woman who wears Caterina D. clothing feels in this way all day on every occasion.
Plus size women's clothing
Caterina D. models enhance all shapes because every woman is perfect, even if she doesn't know it. All sizes are available, sometimes even in XXL, to show that their fit can adapt to every silhouette.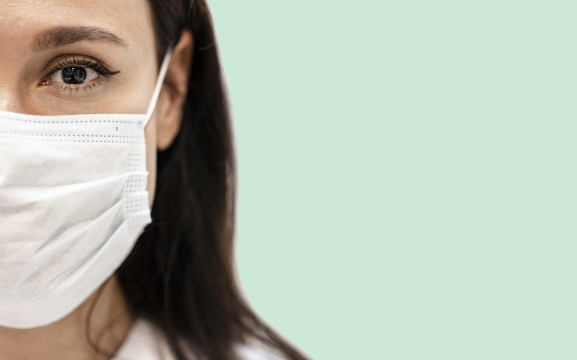 NEW
Medical devices and devices of individual protection